Top-5 Ski Resorts in the United States
The United States is known for many amazing things, perhaps one of the most underrated being its phenomenal andgorgeous range of different terrains. Not only does the United States have atremendous geological playground, it's got the climate diversity to match.
Inthis post, we'll be looking at the US's top 5 ski resorts, complete withpertinent details.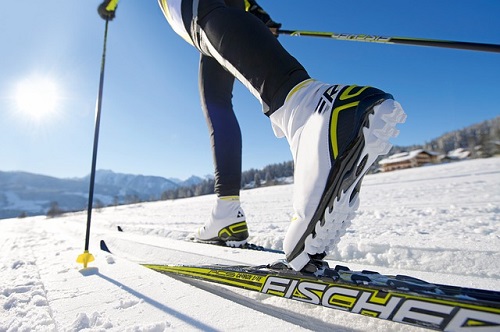 Jackson Hole Mountain Resort in Wyoming
JacksonHole is considered the best place to ski on the entire american continent.Despite the fact that the resort's seen an increase in visitors up to theamount of half a million, Jackson Hole remains free of the crowds that wouldmake a popular skiing resort an overcrowded nightmare.
Antherwelcome peculiarity is the fact that Jackson's most popular season is summer,making lodging choices more varied and significantly lower than other skiresorts.
Jackson'smagnificent ski lift rises 4,139 feet within a short 9 minutes. The lift'scapacity is 100 passengers and as mentioned before, the lines are not onlyshort, but fast moving. This is the stuff of skiing dreams.
Whilealready boasting one of the best lifts in North America, Jackson is expandingits lift locations with plans for a lift near the crags, a popular, butchallengingly accessible to visitors. Another change will come from theconstruction of a second gondola close to the Casper lift. This would giveskiers access to intermediate terrain near the northern end of the resort andclear up the fracas.
Ifyou plan to visit Jackson, allow us to make a couple of lodging and diningrecommendations. Hotel Terra is strategically located within two minutes fromthe tram, take advantage of this spot. If you'd like to have an amazingall-american burger or buffalo sliders, visit the Spur Restaurant & Bar.
Alta, Utah
Jacksonmay be number one for its sheer genius infrastructure, but Alta will alwaysremain the favorite among the hardcore skiers.
Altais one of the most unique places to visit and fun places to ski for itsingenuity in scraping every single snowflake its microclimate can pluck out ofthe atmosphere. Like an ocean full of waves, Alta provides a wide expanse offresh snow and choice lines for skiers to choose from. There are plum snowypickings from nearly any direction and more powder than any other skiing resortin the United States.
Ifyou want to be greedy (or picky ), come to Alta in December or April.This will ensure you have a heaven of fresh snow all to yourself- okay, you'llhave to share with the dozen other people who know and have the leisure to comeduring these times of the year.
Sincewe'd like to show you the full experience, we also recommend that you stayanywhere near Snowbird. If you're traveling during the off-season, couchsurfing with a local is the best (and cheapest) deal. There aren't a lot ofplaces to eat at Alta, so we recommend bringing some good trail mix and deli meats.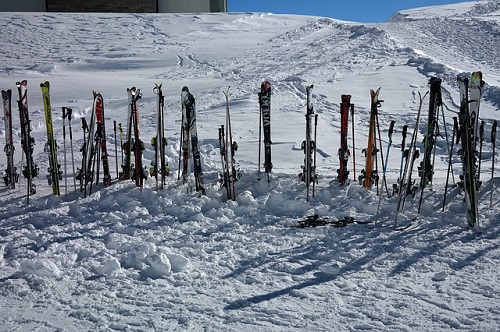 Snowbird Ski and Summer Resort, Utah

Forthe third resort on our list, we're still stuck in Utah- oh, but believe us,it's a good place to stay.
Thesecond best tram on the american continent (and yes, this includes Canada andAlaska) is in Utah, at the Snowbird Ski and Summer Resort. The tram, positionedin all the glory of Utah's beautiful geographic vision, is perched just on topof Little Cottonwood Canyon, one of Snowbird's main snow-producing littlemicroclimates.
Designedafter the grand european ski resorts, Snowbird boasts top notch infrastructurereminiscent of Austria or Switzerland. The unique experience of traversing amountain via tunnel is in itself one of the most thrilling experiences to behad here.
Withmany secret spots scattered throughout a seemingly never-ending surprise game,Snowbird has skiers coming back to find yet another unexplored place year afteryear. With phenomenal exposure on nearly every extremity, Snowbird is not onlysurprising for its modern infrastructure and geographic location, but also forits dynamic skiing terrain.
Agreat place to stay while visiting Snowbird is the historic and quaint CliffLodge. As for food, look no further than The Forklift, within steps of the tramand a great place to wait out the lines.
Vail, Colorado
Asif Colorado could get any better in terms of outdoor greatness, Vail is home toone of North Americas largest ski resorts. Flaunting nearly 6,000 acres ofskiing terrain, Vail's size is not even it's best feature- that would be thesnow, considered some of the best quality snow any resort can boast.
Vailis strategically located in an opportunistic snow-stashing interval. During itslate season, it can still muster up enough snow to create the kind of powderthat draws in the skiers like flies, especially in areas near Game Creek,Orient Express and High Noon Express.
Colorado'sbest skiing resort happens to hold that title for a reason and that reason isadaptation. Lately, the adaptation has been huge bouts of college students.With lodging choices that range from student-stuffed condos to Ritz Carlton,the place precisely the place you'd like to mix snow with fun.
We'vealready mentioned your lodging options, so for eats, nothing beats The LittleDiner.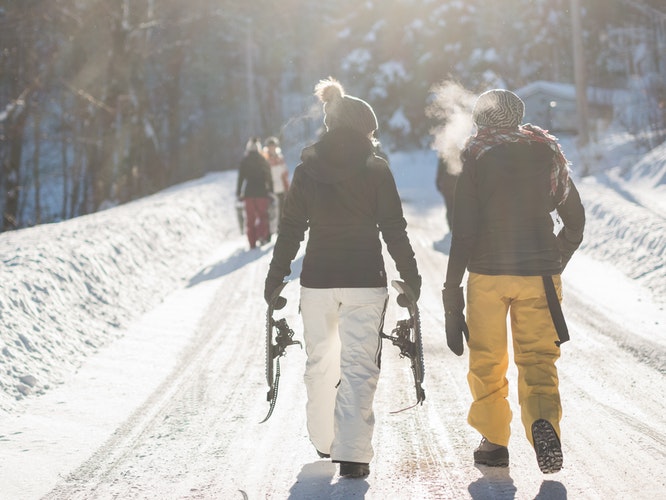 Telluride, Colorado
DoesColorado seem like a great place to live yet?
Thelast, but most definitely not the least of ski resorts on our list isTelluride. Like a tiny mountain town/ ski-resort hybrid, this jewel of a placeis the spot every skier should visit at least once- and if you're a first-time skier, well then this isthe place you should visit.
Telluridewas designed to be the very essence of the skiing experience. While the placedoes unfortunately have the lowest snow accumulation and dump expectancy,pretty much any line is easily accessible and the entire place was made to makea beginner feel at home (all while not boring the pro to death).
Oneof the most charming qualities of Telluride is that you can ski right intotown, witnessing the mountain top turn into the bar countertop in one long,neat glide. That being said, the resort also offers pretty extreme terrain,especially anywhere near Palmyra Peak.
Onenote for the "hardcore" skiers rolling their eyes: while Telluridedoes tend to attract a fairly new crowd, this means that the more challengingterrain is often wide open just for you. The Plunge, the Peaks, and the DoubleDiamond Bump are places to have some great fun out here.
Ifyou do visit Telluride, we recommend staying at Lost Creek. As for food, thisis a town and there are plenty of great recommendations including The Butcher& Baker Cafe, Alpino Vino, Allred's, and anywhere along Colorado Avenue.