Running Shoe Rundown
Disclosure: The links on this page are "Affiliate Links" and while these are shown at no costs to our viewers, they generate commissions for our website(s)
Running Shoe Rundown
Have you ever wanted an end-all-be-all breakdown on your favorite running shoes? Well, you're in luck, because we've cut through the bulk and narrowed our findings down to our two favorite running shoes currently on the market.
These shoes prove to be awesome, affordable and comfortable options for those who are charting new territories with their running regimen as well as the novices just starting out. So if you're looking for a pair of solid running shoes that will be worth the cost – look no further.
We've listed two of our favorite pair and given you all of the detailed, nitty gritty stats that you could possibly need when looking for a solid shoe. So here they are!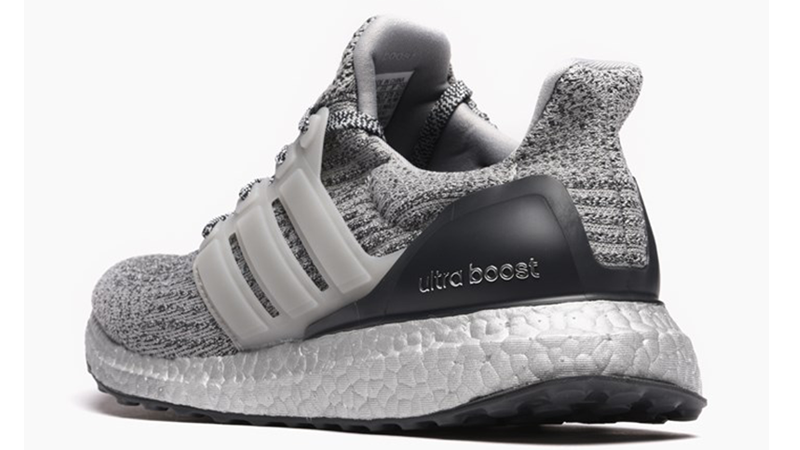 Adidas Ultra Boost
The Adidas Ultra Boost Shoe has the most responsive cushioning boost technology ever and is paired with Primeknit uppers that contour to your feet, creating one of the best long distance running shoes on the market.
Boost Technology and Sole
The boost technology in these shoes gives runners more energy with every step than ever before. The foam material is paired with a stretchy Continental™ rubber sole for grip on any surface, rain or shine.
A webbed design on the sole provides runners with a more flexible ride and adapts to foot movement, and the TORSION system allows for the best heel to toe strike for a stable ride. The combination of the bouncy, boost technology and the webbed sole, make for a quality running shoe for longer-distance running.
Uppers
Adidas Primeknit uppers create adaptive supports to the foot with its stretchy material. Uppers are also made of a breathable fabric to keep feet dry. The Primeknit fabric is paired with a supportive plastic cage that ties the shoe into place around mid-foot for a comfortable feel.
Four-Way Stretch Heel
Together, the butterfly heel and tongue of the shoe work together to hold feet snuggly in their shoes for the most dynamic support.
Other Details
These great running shoes weigh in at about 10.5 ounces, one of the lightest for the amount of cushion, provided by the boost technology. The Adidas Ultra Boosts are made for runners looking for neutral arch support. The heel to toe drop in these shoes is 10mm and the shoes are available in both normal and extra wide widths.
Pros
Responsive cushion in boost technology creates great bouncy ride.
Lightweight foam makes for a lot of cushion with little weight.
Flexible upper that wraps around foot and make for customized fit for ever runner.
Sleek style makes shoes great for street wear or running and comes in a variety of colors.
Cons
Durability of foam is questionable if exposed to constant water/ other elements.
High price for these shoes (approximately $180)
Primeknit uppers can cause foot to slip and slide inside shoes if changing directions quickly, et cetera.
Rubber sole may wear off quickly; causing loss of traction on some surfaces and can be slippery when first wearing on some surfaces.
Verdict
If you're looking for a simple lightweight running shoe to put a lot of miles on, this is your shoe. No need to break these shoes in, the Prime knit upper molds right to your feet without causing blisters. The first time you take these shoes for a spin you will feel the bounce that Adidas has put into their new boost technology, relieving all of the pounding on your legs and giving you some extra bounce on your run at the same time. The quality and lightweight design do not skip out on performance, making the Adidas Ultra Boosts the best Adidas running shoes on the market.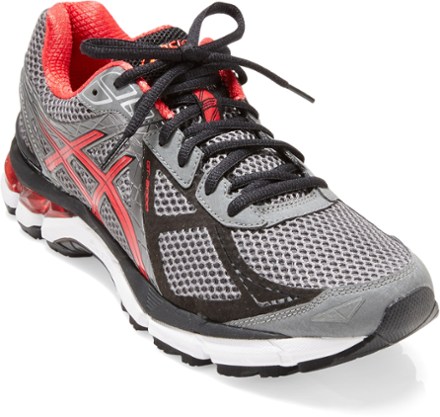 Asics GT 2000 3
Looking to run in comfort and style? ASICS GT 2000 3 running shoes may just be the best ASICS running shoe available on the market today. Perfect for lightweight running, as well as heavy-duty tear and wear athletics -- try these shoes to ensure an energetic return for every step you take.
Manmade
Besides being hand-crafted, the ASICS GT 2000 3 are imported to best suit the diverse needs of seasoned and would-be athletes.
Lightweight
Careful selection of materials has resulted in shoes that look good while being ideal for exercising by letting your feet breathe from the upper mesh's synthetic, detailed overlays. Very light at around 10.7 ounces.
Gel Cushioning
Forefoot and rear foot gel cushioning minimizes, if not eliminates, painful calluses and ball-of-foot aches.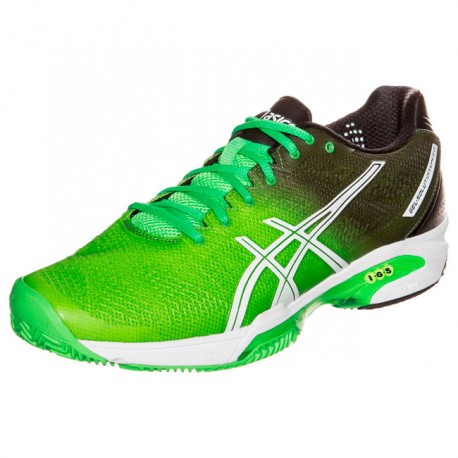 AHAR Rubber Outsole
This rubber outsole ensures durability and quality while maximizing comfort, safety, and cushioning. The sturdy material makes excessive wear a non-issue, prolonging the time you can wear the shoes while keeping its appearance neat and its scruffiness minimal.
ComfortDry
This sockliner creates the conditions necessary for your feet to remain dry, healthy, and cool amidst even the most intense, sweaty athletic sessions and weather conditions.
Heel Clutching System
Redesigned from previous ASICS shoes to make the shoes a more secure fit. No slipping and sliding for shoes that feel too big or oddly-sized.
Midsole Technology
Special material that lessens common midsole breakdown when running. Durability is achieved through superior shock absorption and bounce back.  
Pros
This pair of ASICS running shoes feature a heel clutching system that snugly fits the contours of runners' heels, which come in all shapes and sizes. It also incorporates ASICS' signature Impact Guidance System technology that helps the foot remain in its most natural position while walking or running. With FluidRide as another feature, wearers experience a natural and comfortable balance of bounce back and cushioning. Less weight on the heel of your feet make for more durability.
The combination of ASICS' technical designs helps to absorb the shocks that otherwise make exercising, or even long walks painful. Insoles become an unnecessary accessory as the shoes do not rub at the side of your heel to cause irritation, but instead provides the perfect amount of cushioning to keep your heel in place.
Ultimately, the technology that comes together to make the shoe help athletes to maintain medial and lateral stability, allowing for blister prevention and safety on diverse surfaces, from sidewalks to grassy turf.
Cons
For casual athletes or individuals searching for a shoe to help them ease into becoming more athletic, the ASICS GT 2000 3 may not seem like the best bargain. However, the beautiful design and benefits of the shoe are immediately apparent to its wearers and soon makes it worth the price. Longtime ASICS fans may feel the shoe is not a major improvement on previous designs, especially due to limited color selections.
Verdict
Buy a pair, you won't regret it.
So there you have it! Our two favorite running shoes for beginners and enthusiasts. These offer superior comfort and protection to your toesies while you beat the pavement like the running boss that you are.