Rock 'n Roll Marathon
Disclosure: The links on this page are "Affiliate Links" and while these are shown at no costs to our viewers, they generate commissions for our website(s)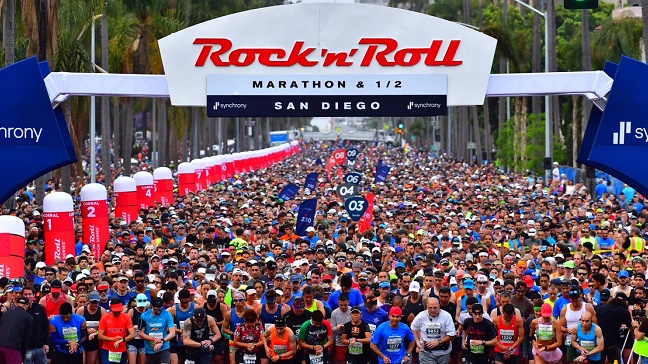 Try, just for a moment, to picture a daily lifestyle that in no way, shape, or form includes music—and I mean, no music! No background music on your movies, no commercial jingles, no humming while you clean your kitchen—nothing!
It's hard to do, isn't it? The reason for that difficulty is linked to music being so integrated into our lives, and often people extend the inviting hand to welcome it into their routines by singing in the car, playing karaoke, or having ready playlists for exercise endeavors.
That latter use of music—exercise—is a very sensible notion since different songs, artists, and genres can provide specific atmospheres to match the type of exercise you're doing, whether it's something as fierce as boxing or as calming as yoga.
If you're a runner who has your playlist ready for your morning workout, you might be nodding your head in agreement as the right combination of songs in the right order could be the ongoing push you need to wrap up your route in the early hours. If so, you're not alone because running and music are so very connected. Don't believe me about that connection? Keep reading—because you don't have to just limit your embracing of music in your run to just a playlist! Rather, you can sign up for a running marathon where music is by your side as you push through those miles and toward the finish!
That marathon is the Rock 'n' Roll Marathon, and it occurs in a variety of cities not only in the United States, but also in places like Mexico City, Madrid, and Montreal. Wherever you live, there might be a musical marathon happening within a reasonable driving distance of your home! For music fanatics, this could prove to be the marathon you just can't overlook—the one that has you bobbing your head to your favorite tune while you eagerly lace up your running shoes. Basically, it's too awesome to pass up, so be sure to add this one to your must-run list!
Still not convinced? Again, keep reading as the Rock 'n' Roll Marathon—specifically the New Orleans event—is covered in further detail, and see if you're not registering for your chance to finish the course ASAP!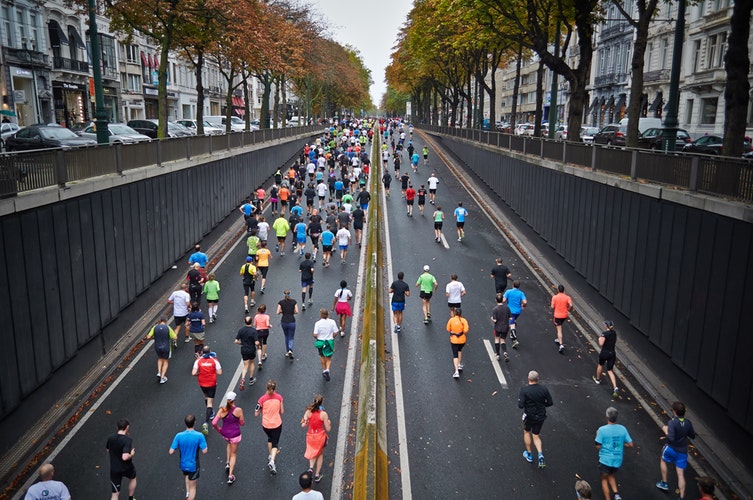 What is the Rock 'n' Roll Marathon?
The Rock 'n' Roll Marathon is what you might expect, given the to-the-point name: a marathon that employs music to keep you motivated and provide entertainment while (and after) you run. Unlike what you might expect by the name though, every participating band is not a Rock 'n' Roll act. A number of genres are represented, so don't expect it to be all heavy guitar riffs and pounding drums from start to finish!
While you travel through the marathon, bands will be at the sidelines to give you music to energize your steps, and when you finish, there's a concert waiting for you with headliners you might recognize due to their fame. The Goo Goo Dolls and Lady Antebellum, as examples, have been past headliners, though not necessarily in the New Orleans event. It's a race that could negate the need, here and there, for your personal playlists because the music will be coming throughout the course from live bands—bands who might have their own crowds gathered around them to enjoy the music. Essentially, this marathon is built to have a party over and over again as and after you run!
If you plan to run in New Orleans, the next scheduled marathon experience is March 3 rd and 4 th of 2018—just before spring—and you can partake in a 5K, 10K, half marathon, or full marathon. This post, however, focuses on the full marathon.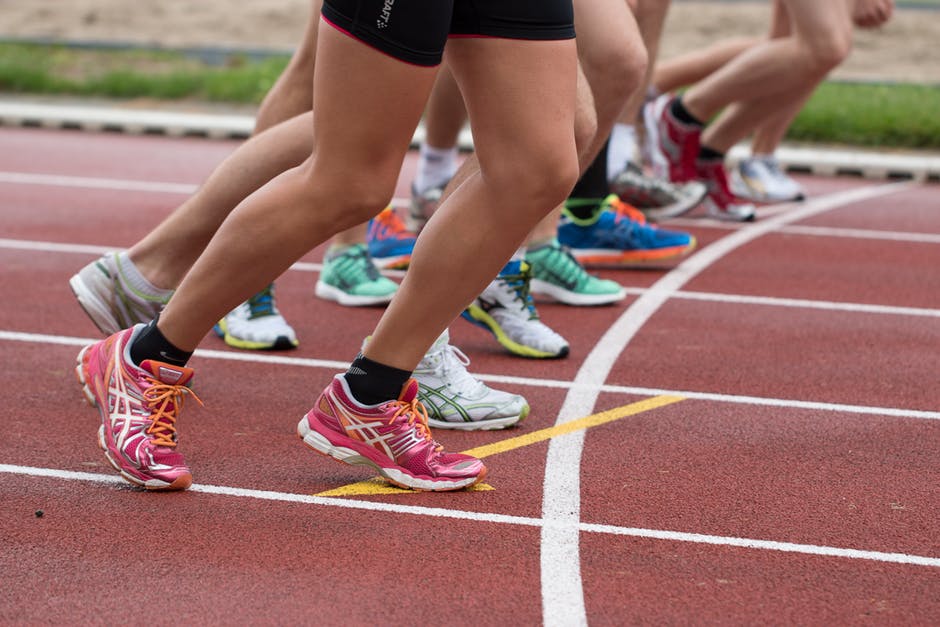 What's the route like?
If you're curious about this marathon and want to know exact details, good news! The marathon's main site has a printable map for the course's route that's available here, https://rnr30-compgroup.netdna-ssl.com/wp-content/sites/12/2015/03/NO_17_CourseMap-1.pdf , and note that the half and full marathons include the purple line. Once that line ends, full marathoners can keep looking at their intended travels by following the red line. Looking over those guidelines, you can note that you start running at Poydras St., and you can see that there could be sections where you'll cover areas twice—like the turnaround you'll do near Audubon Park. Overall, the course is contained on streets, avenues, and boulevards, so you likely can rest assured that the steps you'll take will be on stable, solid ground.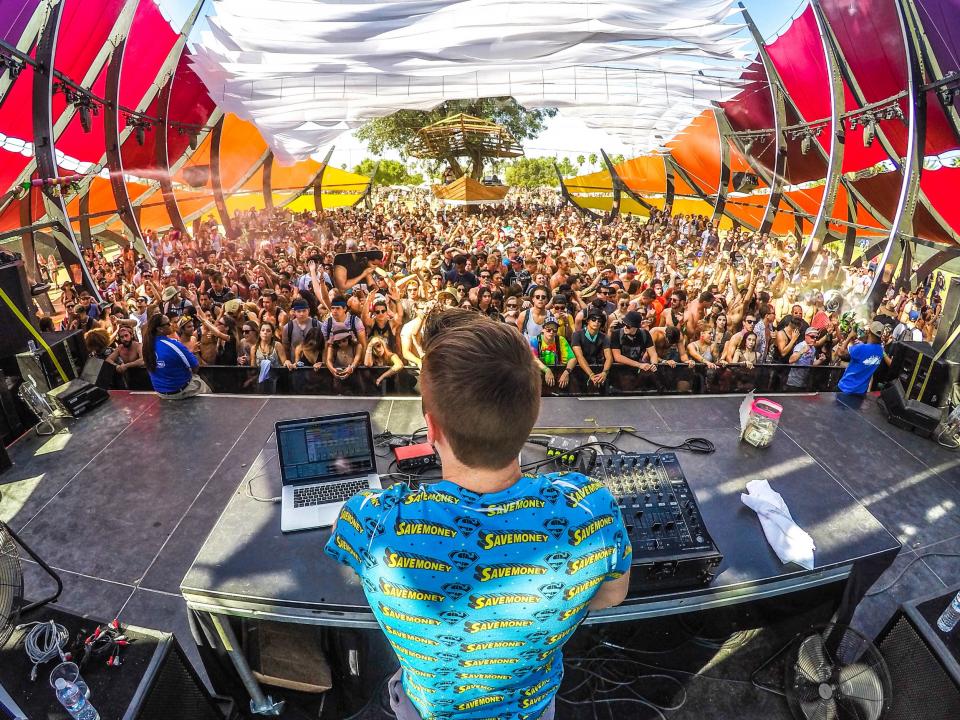 What bands will be playing?
Unfortunately, the musical participants for the 2018 marathon aren't listed on the site of as yet, but if 2017 is anything to go, you might be impressed! The headline act for the finale concert was the Dirty Dozen Brass Band, and a plethora of musical genres were covered along the race course, including rock, pop, jazz, country, Celtic, indie, reggae, and Cajun. That's quite an eclectic list, so whether you're looking for an orchestra or a KISS tribute band, you could've passed them while you pushed through your marathon. With so many styles represented, odds are you'll stumble across something that fits your preferred genre as you run!
What is the Fitness Expo?
If you browse the marathon's site, you might notice the full marathon—and most of the other races—don't occur until the 4 th of March. The only race that happens on the 3 rd , as it were, is the 5K. One other thing that you might notice is that although none of the races begin before the 3 rd , there's a fitness expo opportunity occurring on Friday, the 2 nd . The second expo happens on the 3 rd .
If you plan to participate in any of these runs, you should be at both of these expos since they can cover a range of information about the race itself and general health tips, and they'll function as the place to retrieve your marathon packet. The site labels these events as necessary, and even if you find a way to skate around that idea to run without having gone to them, it's clear that you'd be at a very real disadvantage in regard to your intended race. If you want to follow the rules and best prepare yourself for your musical running pursuit, be sure you're there for the expos!
Will I be able to find room and board?
New Orleans is no stranger to visitors, so as long as you schedule early enough, you shouldn't have a problem finding lodging. Remember though that this is a very popular marathon for runners and music lovers, meaning a whole lot of people might visit the area for the sake of the event! Make sure you book your room before all of those potential visitors snatch them up!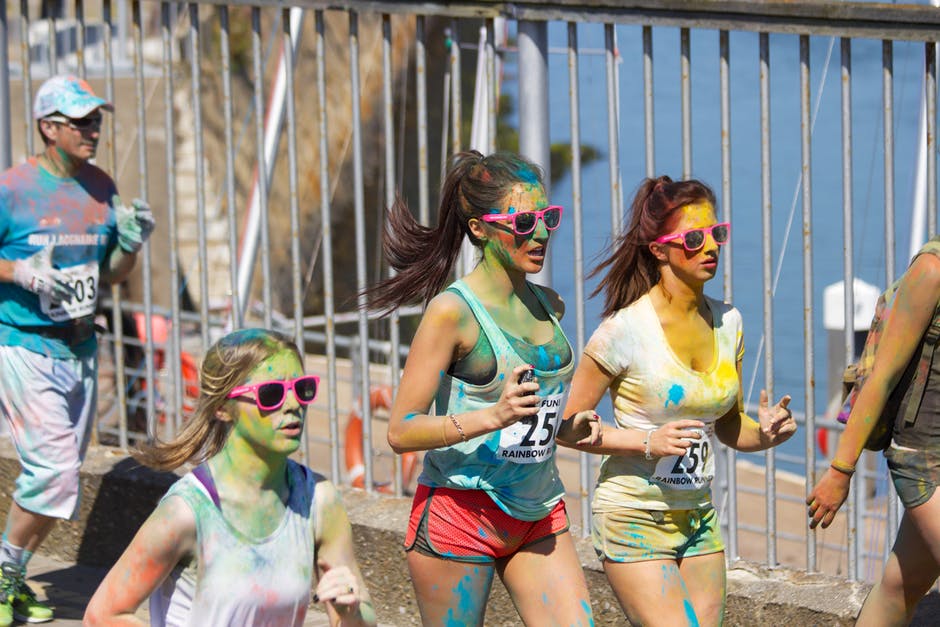 What's the reward?
Beyond the general sense of accomplishment and the fun of a live event, you also have the opportunity to earn some of the most awesome medals in running through this marathon. Finisher's medals for the 2017 New Orleans race were a city scape with a saxophone over them, and if you completed two races—one per day—then you qualified to take home the Remix Challenge medal, which was guitar-shaped.
There are also limited-edition medals, medals for having run for a charity (another possible reward!), and—if you finish two of these marathons or half marathons in a year—the Heavy Medal. If you're a Heavy Medal winner who finishes 15 races, you can qualify for the Hall of Fame. Imagine having a boombox medal, a guitar medal, and a Heavy Medal, along with the bragging rights of being in the Hall of Fame—all because you enjoyed live entertainment while running marathon. What runner wouldn't be interested?
What if I'm not in Louisiana?
Well, you can still travel to Louisiana, but you might want to browse the Rock 'n' Roll Marathon's website to see what city that hosts the event is nearest to you. From there, you can check out what awesome medals you could win, event dates, and course paths. The *where* doesn't necessarily matter as much as the *why*—or better yet, why not?
Reference
Humana Rock 'n' Roll: New Orleans. (n.d.). Retrieved from http://www.runrocknroll.com/new-orleans/
Rock 'n' Roll Marathon Series. (n.d.). Retrieved from http://www.runrocknroll.com/
Rock 'n' Roll Marathon Series Medals. (n.d.). Retrieved from http://www.runrocknroll.com/medals/